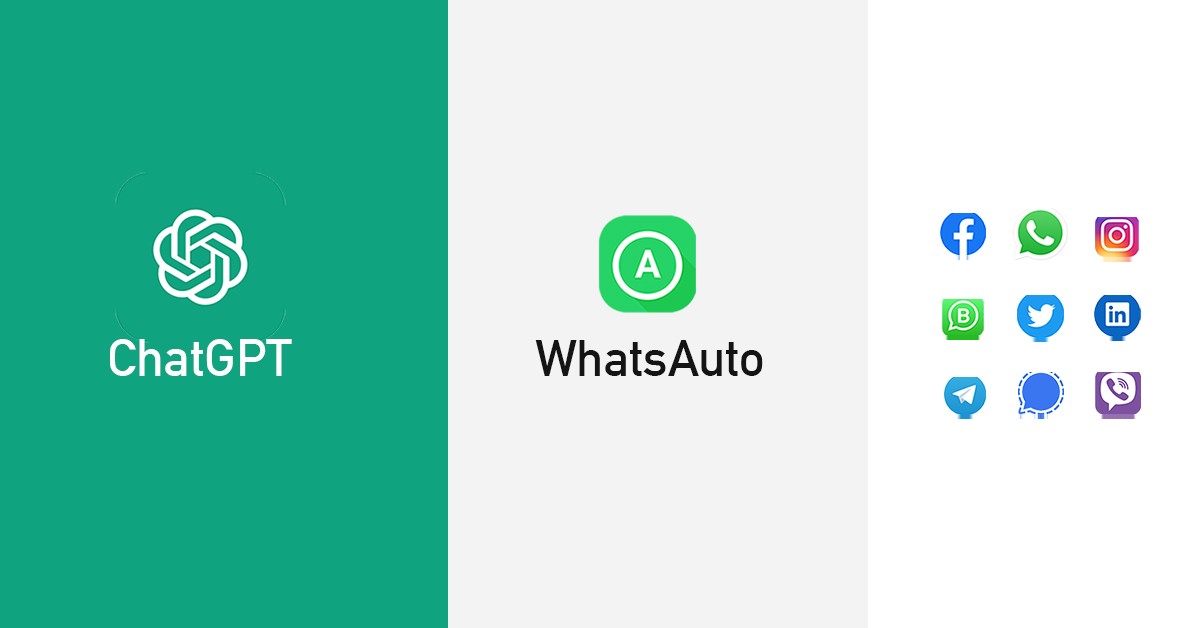 Install WhatsAuto – Reply App from the Play Store or directly from the link https://play.google.com/store/apps/details?id=com.guibais.whatsauto.

Swipe left from the WhatsAuto app's home screen to access the menu and select "AI Reply" from the menu screen.




Click "Get API Key" on the AI Reply screen to obtain your OpenAI ChatGPT API key.




You will now be redirected to the OpenAI API Keys page at https://platform.openai.com/account/api-keys. Click the "+ Create new secret key" button on that page.



Copy the new API Key that has been generated on that page.




Now paste the API Key into the WhatsAuto app's AI Reply ChatGPT screen, select the preferred ChatGPT model, and click save.




Now return to the menu and click "Supported Apps" to enable or disable the messaging apps you wish to use to send ChatGPT replies.




Now, on the WhatsAuto app's Home screen, click "Auto Reply Text," and in the next screen, enable the "ChatGPT reply" option and click "Done."




That's it!. ChatGPT will now send all responses to incoming messages from your messaging apps. To see if ChatGPT is working, send a message to the WhatsAuto app's test reply feature.



In the test reply, you can see that ChatGPT successfully responded to the message. It will now automatically respond to your WhatsApp, Telegram, Instagram, Twitter, LinkedIn, FB Messenger, and Signal messages.
If you have any further questions, please contact us at [email protected].