What is Dialogflow ?
Dialogflow is a natural language understanding platform used to design and integrate a conversational user interface into mobile apps, web applications, devices, bots, interactive voice response systems, and so on.
How to connect Dialogflow in WhatsAuto ?
Go to the menu screen in the WhatsAuto app. (Open WhatsAuto app and swipe left from the home screen to go to the menu screen.)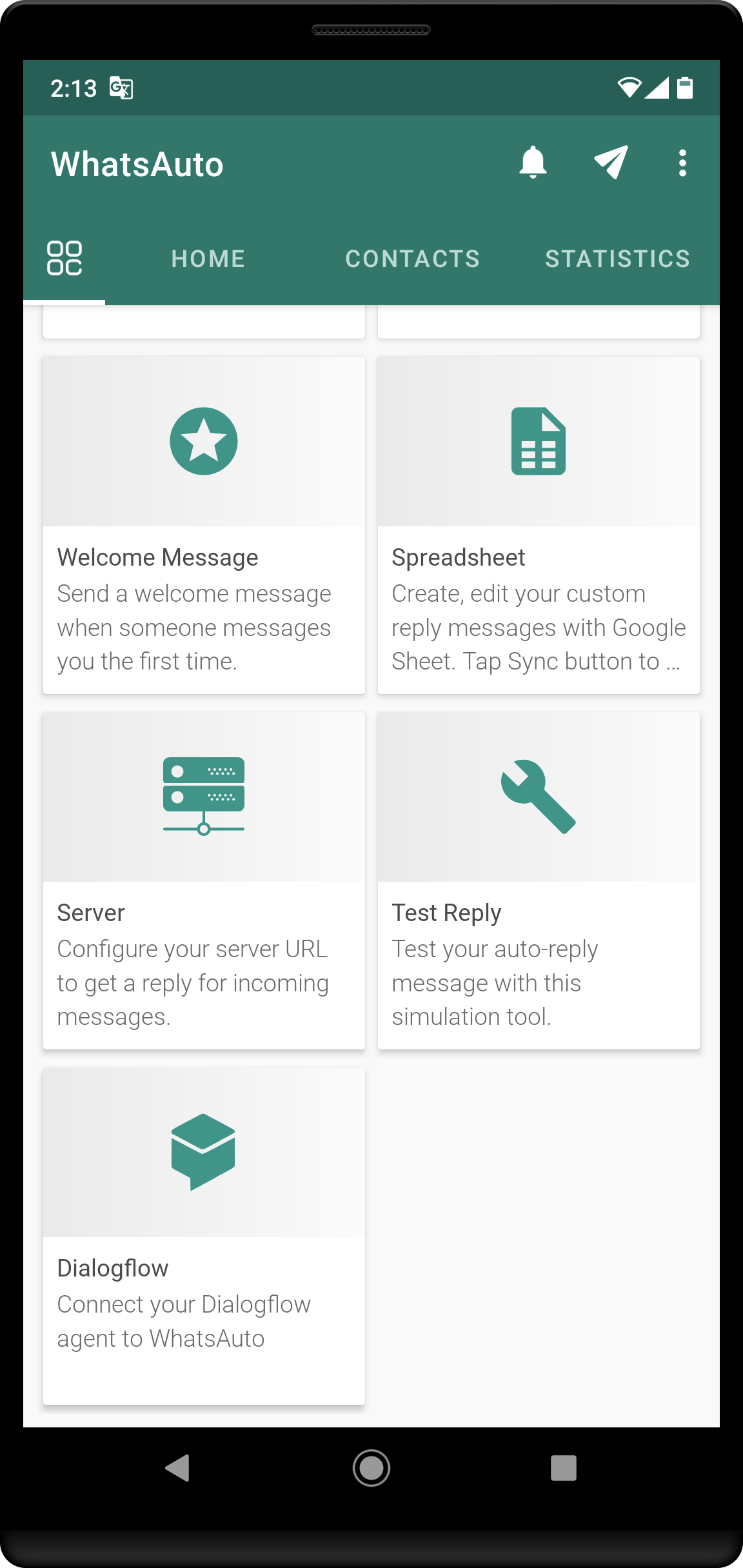 Open Dialogflow screen in WhatsAuto app and Sign in to your Dialogflow account by clicking Sign-in button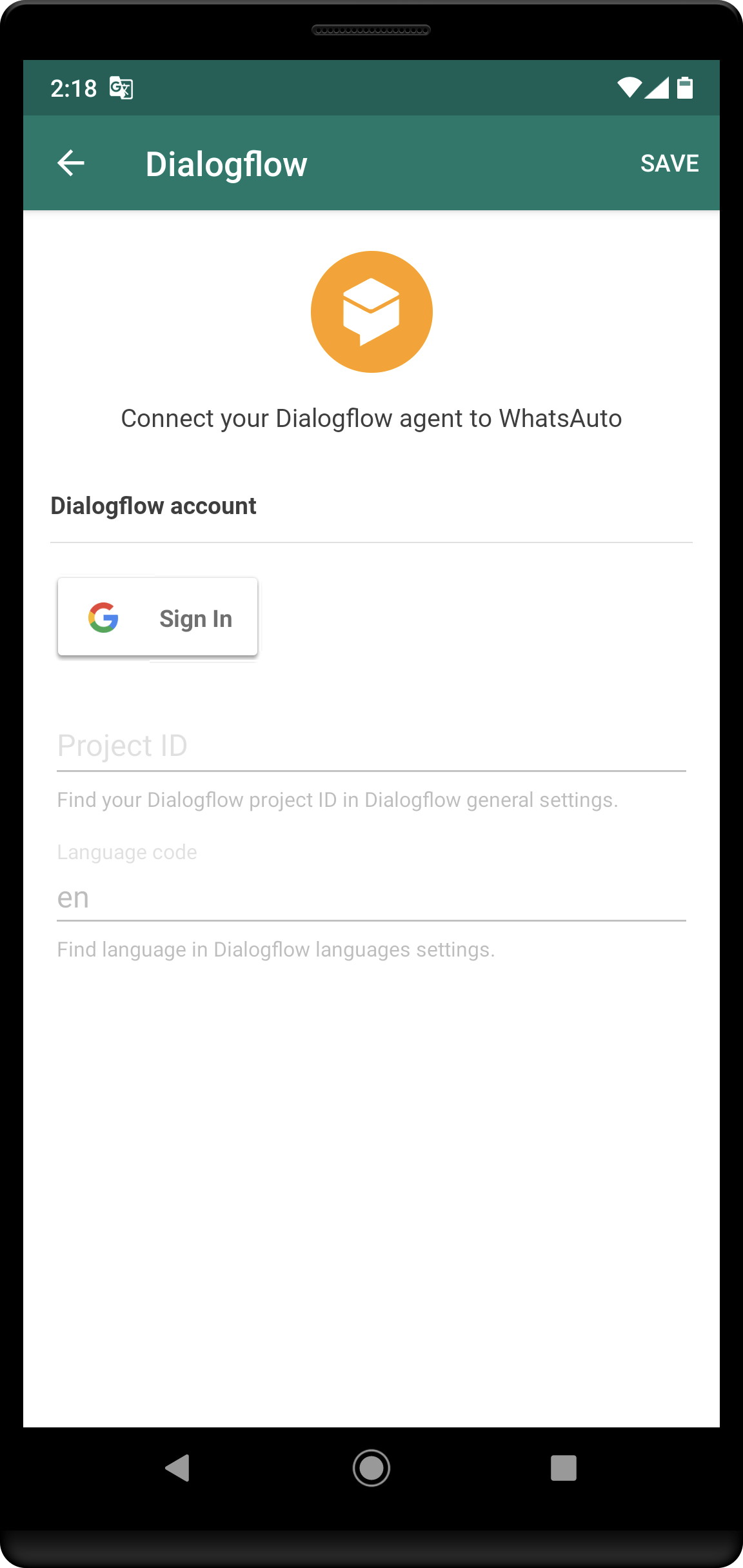 Now enter your Project ID and language code copied from the Dialogflow into your WhatsAuto Dialogflow screen and click save.
How to get a reply from Dialogflow agent in WhatsAuto ?
Go to the WhatsAuto home screen and click the Auto reply text icon.


Enable Dialogflow Reply under the reply options, that's it. Now, whenever you receive the incoming message WhatsAuto app will send it to your Dialogflow agent to get a reply.